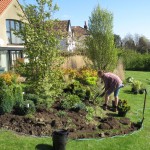 Tim has a friendly and reliable team who he manages on a large variety of maintenance projects throughout Bristol and its surrounds, for both private and public spaces. There is an hourly rate of £18 per hour for this service.
All of Tim's maintenance projects benefit from his expert plant knowledge and he is able to offer ongoing improvements, and design and planting ideas, as part of this service.
Tim is able to offer a complete design and build service, including detailed planting plans and landscaping. He also offers a one-off design package, including to-scale ground and construction plans and full costings for all aspects of your project.
Initial consultation, including site survey, appraisal and a basic quote, is £160.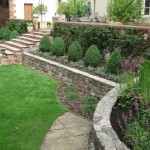 Design plan and scale drawings: £500 (initial consultation fee is offset within this figure on commission).
Design implementation: Tim works with an in-house team to deliver his designs to a high standard, on time and on budget.
Tim can offer ongoing pruning and planting schedules — what your plants need, when they need it.